ABIAPOLY Post UTME Screening Form 2023/2024: Screening Date and Requirements. This is to inform all candidates who had chosen the Abia State Polytechnic, Aba (ABIAPOLY) as their first and second choice that the 2023/2024 Post UTME screening form is out. The screening procedure; timetable, screening date, requirements and eligibility as well as the application procedure and cut off point has been released as well. This article will help you in the process of apply for ABIAPOLY Admission 2023/2024. Keep reading to get the complete information.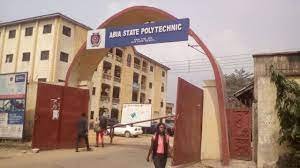 In this article, you will be shown how to apply for ABIAPOLY Post UTME Form Online. You will also see the ABIAPOLY Post UTME Screening Date, Venue and Requirements as well. All the information that you need to successfully apply for the Post UTME Screening exercise at the Abia State Polytechnic, Aba (ABIAPOLY) has been documented in this article. Please keep reading to see the complete information.
Abia Poly Courses
Accountancy
Architectural Technology
Banking and Finance
Building Technology
Business Administration and Management
Civil Engineering
Computer Engineering Technology
Computer Science
Electrical/Electronics Engineering
Estate Management
Hospitality Management
Marketing
Mass Communication
Mechanical Engineering
Office Technology and Management
Public Administration
Purchasing and Supply
Quantity Surveying
Science Laboratory Technology
Statistics
Surveying and Geo-Informatics
Taxation
Urban and Regional Planning
Welding and Fabrication Engineering
Is ABIAPOLY Post UTME Form 2021/2022 Session Out?
When will the ABIAPOLY Post UTME Screening Form 2021/2022 session be out? Has it been released? As at the time of writing this article, the Abia State Polytechnic, Aba Post UTME Screening Form has been released.
Instructions has also been released on how to apply for the ABIAPOLY Post UTME Screening 2021. The full details of the instructions including the requirements have been documented in this article.
Download ABIAPOLY Post UTME Past Questions and Answers
Before you proceed, it is essential that you know that there can be no success in any examination without preparation, therefore it is paramount that you download the ABIAPOLY Post UTME Past Questions and Answers which is one of the best ways to prepare for the screening Examination.
ABIAPOLY Post UTME Screening Requirements and Eligibility 2021/2022
What are the requirements that you need for the Abia State Polytechnic, Aba? The requirements are not much. To be eligible for the ABIAPOLY Post UTME Screening 2021/2022 Session, you must meet the requirements below.
Applicant must have six credit in their SSCE Results including Math and English
Applicant must meet the stipulated cut off marks for universities which is 180.
Applicants must have a recent passport photograph, a birth certificate and a certificate of origin.
Applicant should come to the screening venue with photocopies of SSCE original certificates with six credits including math and English and not more than two sitting.
ABIAPOLY Departmental Cut-Off Mark and Points
The approved cut off marks and points is what will determine if you are given admission or not. Before proceeding to apply, you have to be sure of your eligibility by confirming the ABIAPOLY cut-off mark. You can click the link to check and confirm.
ABIAPOLY Post UTME Screening Venues and Date
The date for the screening will be revealed to all applicants via their emails and phone numbers. The venue will be the school premises unless otherwise stated in their email and SMS. The specific venues for different departments will be made known to candidates individually.
How to Apply for ABIAPOLY Post UTME Screening Form 2021/2022 Session
Unless otherwise stated, all applications shall be done via the ABIAPOLY Post UTME Screening Portal which you can visit by clicking here.
Please ensure that all documents are intact and that you are eligible by meeting all the requirements before you apply.
The cost of application is N2,000 (two thousand naira only)
Prospective candidates should apply online via portal.abiastatepolytechnic.edu.ng to generate invoice and make payment at designated banks.
Log on to https://portal.abiastatepolytechnic.edu.ng/Applicant/Form/PostJambProgramme
Enter your Confirmation Order Number in the space provided at the right hand side, and click the Next Button to fill your Application Form.
Scan and upload all the required documents
Submit your application form
Please endeavor to print your Acknowledgment Slip and Exam Slip after the submission of your form.
Deadline: Not Specified.
Conclusion
Finally, you have seen the steps to apply for the Abia State Polytechnic, Aba (ABIAPOLY) Post UTME Screening Form. The steps are quite very easy to follow. In summary, before you apply make sure that you are eligible by meeting the requirements which have been stated here.
Please before leaving, remember to share this article on all the social media platform by clicking the sharing buttons below.
If You Want More Information, please subscribe to our email list and leave a comment with your number below, also Follow us on Facebook, Twitter, and Linkedin
Disclaimer: Please note that we are not in any way affiliated with any of the organizations or institutions here. All articles here are for the sole purpose of providing information. All Past questions are gotten from previous years' examinations and likely questions from the Internet and related exams. We are not in any way promising that what you find in the past questions is what you will find in your examination. We are not in any way responsible for how the reader uses the information here. Please do consult an expert or professional in your field should the need arise.

Copyrights Infringement: No article from this website should be copied without a proper reference and link to the page picked from. Anything otherwise will lead to legal action of copyright infringement. All articles on this website are products of painstaking research from our writers and journalist. Should you find any material bearing semblance here to any material on your page, please quickly notify us by sending a mail to [email protected] and we will immediately commence the process of taking it down.