JAMB Literature in English Questions and Answers-JAMB Repeated Questions 2023. Pastquestionpf is here to help you not just on JAMB Questions and Answers on Literature in English, but also JAMB Literature in English Past Questions and Answers, JAMB Repeated Questions and Answers on Literature in English as well. So fasten your seat belt and get ready to learn.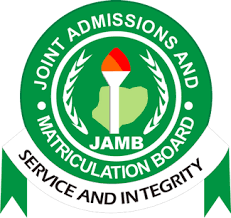 Most candidates do not seem to have an interest in getting JAMB Past Questions again, but I can put it to you that JAMB CBT software is great, but you still need to get the past questions and answers as it from here you will get to know the JAMB repeated questions and answers 2023 on Literature in English.
Please note that these aren't just likely questions to be asked on JAMB Literature in English UTME Exams, but actual JAMB questions that are often repeated in JAMB UTME Examination on Literature in English.
Below are selected questions often repeated in JAMB Literature UTME Exams.
JAMB Literature in English Questions and Answers- Questions Often Repeated.
Here are the frequently asked questions (FAQs) and most Repeated Questions on JAMB Literature in English. The questions come with their answers.
The literary device that describes the year a novel is written is
Answer: Setting
The combination of two or more metaphor is called
Answer: Mixed Metaphor
"Tolu is my bitter friend" illustrates the use of
Answer: Oxymoron
Assonance refers to
Answer: repetition of vowel sounds
The summary of a literary work is also referred to as
Answer: Subject matter
A foil character usually
Answer: Contrast with another character
….. is also called a dynamic character
Answer: Round character
When a character says something and means another, it is called?
Answer: verbal irony
….. is a figure of speech that has to do with sound
Answer: Onomatopoeia
Which is the oldest genre of literature
Answer: Poetry
"The best way to make your parents proud is to disobey them". The above statement employs the use of
Answer: Irony
A play on words that sound similar is called
Answer: pun
A hero whose weakness contributes to his downfall is called
Answer: Tragic hero
A short witty saying is known as an ……
Answer: Epigram
Another word for enjambment is
Answer: Run-on-lines
…. is referred to the moral of the story
Answer: Theme
The use of diction in the play can be described as
Answer: Simple and easily understood
"Love that feeds me" illustrates the use of ….
Answer: Personification
"You are an animal". What figure of speech is used in this statement
Answer: Metaphor
"I hate brave cowards like you" is an example of
Answer: Oxymoron
JAMB Literature In English Past Questions and Answers 2014- A Sample
Below are some sample questions and answers from JAMB Literature In English UTME Exams 2014.
JAMB PAST QUESTIONS AND ANSWERS – LITERATURE
REVISION QUESTIONS AND ANSWERS
LITERATURE 2014 PAPER TYPE: F
1. Which Question Paper Type of Literature in English is given to you?
A. Type F. B. Type E. C. Type L. D. Type S.
Questions 2 to 5 are based on Femi Osofisan's Women of Owu.
2. In the play, the gods are portrayed
A. saviours of mankind. B. helpless.
C. architects of man's destiny. D. amorous.
3. Orisaye describes Balogun Kusa as
A. a good leader. B. a great warrior.
C. an enemy and a butcher. D. a friend in need.
4. Erelu is
A. the first wife of the Oba.
B. the oldest wife of the Oba Akinjobi.
C. a courtier to the Alaafin of Oyo.
D. the most brilliant woman in Owu.
5. Balogun Kusa is killed by a
A. soldier. B. god C. herbalist. D. lunatic.
Questions 6 to 10 are based on William Shakespeare's The Tempest.
6. In the play, Ariel is identified as
A. assistant to Sycorax.
B. leader to the spirit
C. Prospero's daughter.
D. Alonso's wife.
7. Before the shipwreck that occurs at the beginning of the play, Prospero and his daughter have lived in the island for
A. eighteen months. B. two decades.
C. twelve years. D. forty days.
8. Caliban's intention to rape Miranda is born out of the desire to
A. marry her.
B. destroy the Island.
C. compete with Ferdinand.
D. populate the Island with Calibans.
9. The character associated with savagery in the play is
A. Ferdinand. B. Ariel. C. Stephano. D. Caliban.
10. Prospero is portrayed as a man who is
A. eager to conquer the world.
B. full of mistrust for everybody.
C. more interested in studying than in governance.
D. dependent on the spirits for his survival.
Questions 11 to 13 are based on Asare Konadu's A Woman in Her Prime.
11. The novel explores the theme of
A. child quest of an African woman.
B. exploitation of the African woman.
C. sex discrimination in Ghana.
D. women liberation in Nigeria.
12. According to the novel, the worst calamity that can befall a woman is
A. barreness. B. inability to bear male children.
C. inability to marry. D. divorce.
13. In the novel, Asogo is a game in which
A. mothers lure their babies to sleep.
B. fathers narrate animal stories.
C. boys abuse girls with music.
D. girls sing songs of praise and admonition.
Questions 14 to 16 are based on Chimamanda Adichie's Purple Hibiscus
14. In the novel, one of the changes introduced into St. Agnes' Church by Father Benedict is that
A. everyone must take holy communion.
B. there must be fasting every month.
C. the Credo must be recited in Igbo.
D. the Kyrie must be rendered only in Latin.
15. Eugene Achike in the novel is portrayed as
A. a tough retired soldier.
B. a soft and gentle husband.
C. an uncompromising traditionalist.
D. a fanatical Catholic adherent.
16. In the Achike family, the character who is central to the theme is
A. Jaja. B. Kambili. C. Mama. D. Sisi.
Questions 17 to 20 are based on Ernest Hemingway's The Old Man and the Sea.
17. In the novel, the type of fish caught by Santiago after days of effort is
A. geisha. B. shark. C. iris. D. marlin.
18. The novel demonstrates the
A. struggle of man against defeat.
B. attempt to catch fish.
C. desire to understand life.
D. influence of the sea on man.
19. In the novel, the attitude of the old man toward nature is quite
A. warm and friendly.
B. cautious and skeptical.
C. hostile and callous.
D. careless and indifferent.
20. Santiago's second dream occurs
A. when he sleeps on the boat for a few hours.
B. the night before his fishing expedition.
C. in his house.
D. at the end of the book.
UTME 2014 LITERATURE IN ENGLISH ANSWERS
1.A 2.A 3.B 4.B 5.A 6.B 7.C 8.A 9.A 10.C
11.A 12.A 13.B 14.A 15.D 16.A 17.D 18.A
19.A 20.B
SEE ALSO: JAMB Syllabus for 2023
Why You Need JAMB Past Questions and Answers for JAMB UTME Exams 2023.
I wrote my first UTME Exam in 2011 and since then nothing has changed. Back then, it was pen and pencil, CBT wasn't introduced until the 2012 UTME exams, but then one thing remained unchanged through the years, and that is; JAMB often repeat questions in the UTME exams.
For this reason, we have prepared questions and answers for JAMB on all UTME Subjects. The material has been compiled in a very helpful manner to all candidates. Here is why you really need this material as a way to step up your game in the JAMB Literature in English UTME examination 2023;
Over ten years of past questions with answers.
The material will certainly enlighten your scope of understanding.
There are answers to each year of past questions with workings and explanations
The material is not only limited to the past questions in the previous JAMB UTME Examination on Literature in English, few related questions based on the latest JAMB Syllabus are included.
Guides you on how to answer technical questions.
There are keynotes and commentaries at the end of the past question.
How to get JAMB Literature in English Past Questions and Answers in PDF
Getting the material will not be hard if you follow the instructions below;
To download the material, you will need to pay a sum of 2000 naira only (The cost of the past question is 2000 naira) into the following account;
Account Details
Account Name: ETUK, OTO-OBONG EMMANUEL

Account Number: 0318379097

Bank: GTBANK.
After Payment, send the following;
Depositors Name

Email Address

Past Question Needed to 07063986527 0r

[email protected]
Please all for all inquiries, call or send a direct message on WhatsApp to 07063986527.
See Also: 
JAMB Agriculture Questions and Answers
JAMB Literature in English Questions and Answers 
JAMB Government Questions and Answers
JAMB Accounting Questions and Answers 
JAMB Past Questions and Answers for all Subjects PDF
JAMB Repeated Questions and Answer 2023
How to Score Very High on JAMB UTME Exams 2023- Top Secrets
There are top secrets that can help you ace out any examination. These secrets can be applied to any examination including the JAMB UTME Examination, especially Literature in English questions. Now, you will need to follow these tips and thank me later.
Bonus Tip One: Ensure to Use Past Questions and Answers to Study– Do you really desire to pass your JAMB UTME examination effortlessly? Then do not neglect the use of Past questions and answers in any exams you write especially examinations like the JAMB UTME examination which often repeat questions. The essence of past questions is not really about the repetition of questions, but studying and understanding the pattern in which questions are set. They are times only limited questions will be repeated, and in such scenarios, you will use the ideas generated in the past materials you studied to tackle new questions.
Bonus Tip Two: Use Recommended Textbook– You want to pass your examination and you are studying out of context? You are seriously wasting your effort. The truth is questions are not hijacked from Pluto or mars, questions are set from materials recommended. So make sure to go through the recommended materials.
Bonus Tips Three: Look through the JAMB Syllabus and Brochure- Going through the syllabus and brochure is to ensure that you understand the scheme of things. Don't go into the JAMB CBT examination hall ignorant of the very essentials things that might disqualify you from making it.
Bonus Tip Four: Revise All You Studied the Day before the Exams– There is something that revision does to you, it sharpens your memory. The reason is that revision is done under stress, and in psychology, there is what is termed as "positive stress", and the kind of stress you experience during this period is a positive kind of stress, it keeps your brain alert.
Bonus Tip Four: Pray, Hope, and belief- You can only do your best, and leave the rest for providence. Do not work as if it depends on your strength. Your life depends on God, so always make sure you go back to him for help and guidance. It surely helps and I am living proof!
In conclusion, getting the JAMB Literature in English Questions and Answers from us is the surest thing to do if you really want to score very high in this year's JAMB exams. Good luck to you in your forthcoming examination!
If You Want More Information, please subscribe to our email list and leave a comment with your number below, also Follow us on Facebook, Twitter, and Linkedin.
Disclaimer: Please note that we are not in any way affiliated with any of the organizations or institutions here. All articles here are for the sole purpose of providing information. All Past questions are gotten from previous years' examinations and likely questions from the Internet and related exams. We are not in any way promising that what you find in the past questions is what you will find in your examination. We are not in any way responsible for how the reader uses the information here. Please do consult an expert or professional in your field should the need arise.

Copyrights Infringement: No article from this website should be copied without a proper reference and link to the page picked from. Anything otherwise will lead to legal action of copyright infringement. All articles on this website are products of painstaking research from our writers and journalist. Should you find any material bearing semblance here to any material on your page, please quickly notify us by sending a mail to [email protected] and we will immediately commence the process of taking it down.